Others
Research Facility
Research Center for Human Environmental Adaptation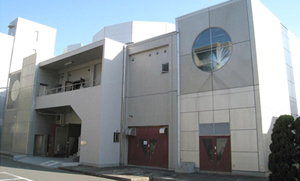 The Research Center for Human Environmental Adaptation is a specialized laboratory (total floor space: 744 m2) installed at the School of Design in the Graduate School of Design, which is part of the Faculty of Design at Kyushu University. It consists of nine artificial climate rooms (two are in a different building) that allow for the control of pressure, temperature, humidity, air flow, illumination, and hydraulic pressure.
Experimental House for Living Space Design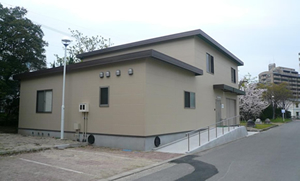 The Experimental House for Living Space Design, completed in 2008 (floor area: 160 m2), features two floors with cloister-like corridors, and allows for three-dimensional movement analysis for daily activities in the home (e.g., bathing, waste elimination, cooking, and walking), and the measurement of physiological responses during actual daily activities (e.g., bathing, sleeping, eating, and relaxing).